Recommendations
Shots aren't just for babies. Preteens and teens need immunizations too. During the preteen years some protection from childhood vaccines may begin to wear off. Other vaccines aren't needed until children reach certain ages. Vaccines for preteens and teens are important for preventing serious diseases, even cancer. Some of them are required by your child's school. The schedule below shows which vaccines your preteen and teen should get and when they should get them.
2022 Recommended Immunizations for Preteens and Teens 7-18 Years Old.
Click the image below for the pdf of the schedule.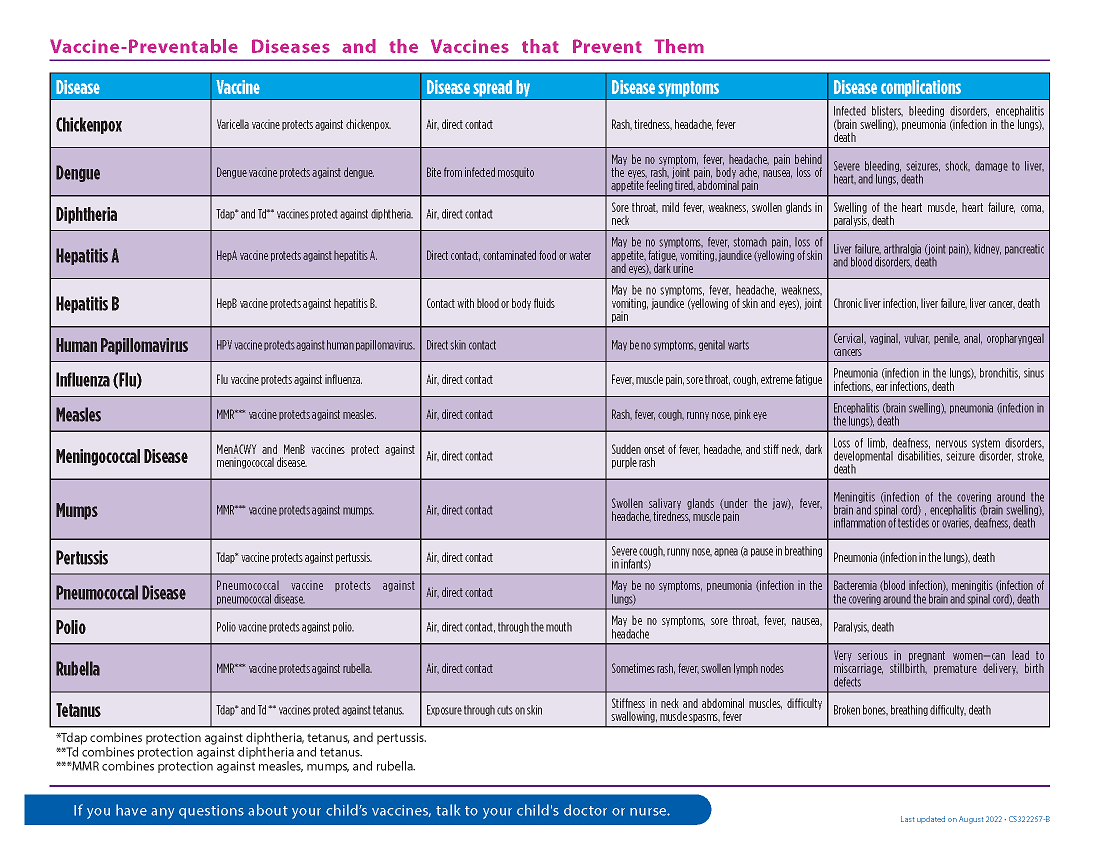 Click here for vaccine-specific recommendations