Useful COVID-19 vaccine information: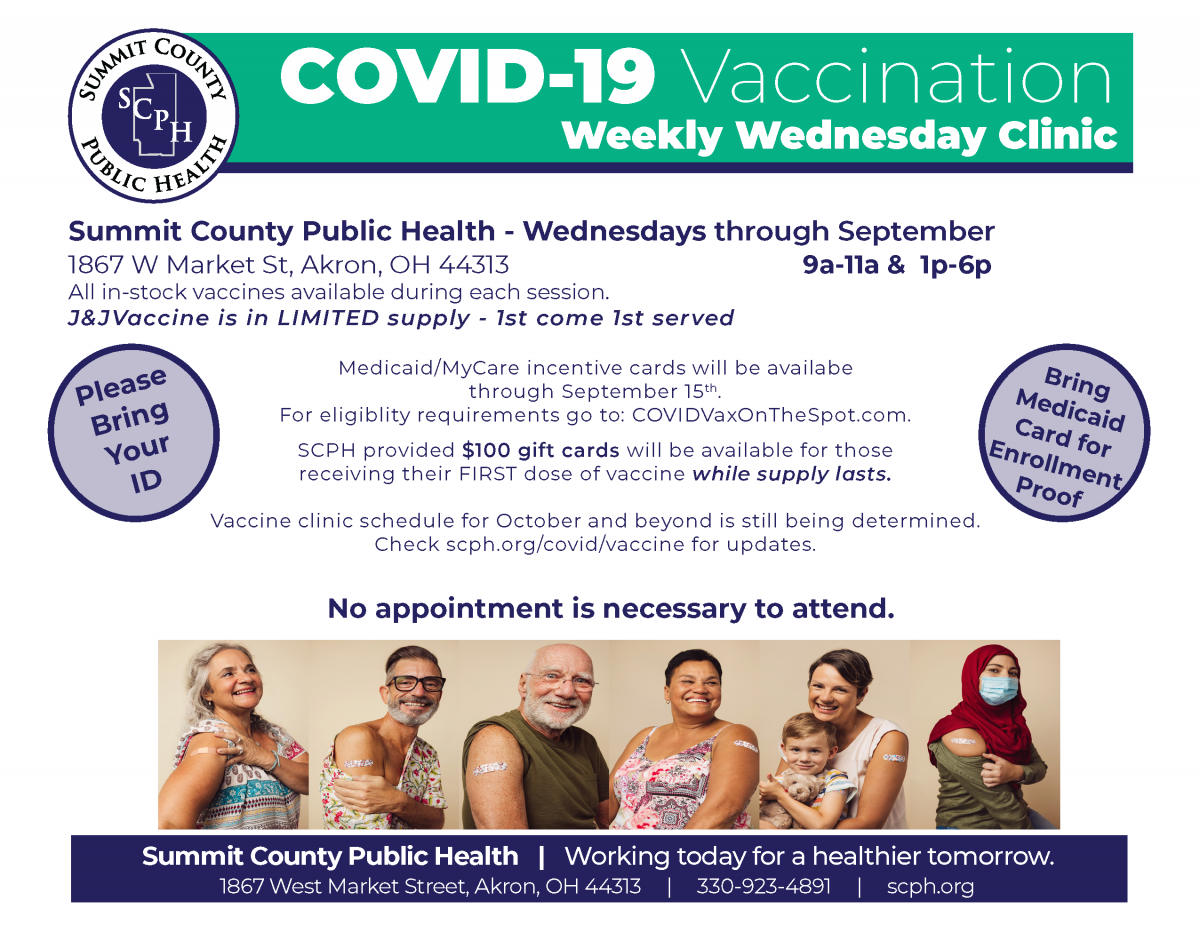 3rd Dose Pfizer/Moderna Information
CDC COVID-19 Community Spread Tracker   
Weekly Wednesday Vaccine Clinic Flyer  

Go to gettheshot.coronavirus.ohio.gov to find vaccine providers near you.
---
It is important for Summit County residents to continue to follow standard precautions to prevent the spread of infectious diseases. CLICK on any of the icons below for more information.
---
Still Have Questions?
Summit County Public Health's call center is ready to answer your questions at (330) 926-5795. The call center is staffed from 9 am to 4 pm, Monday - Friday.
---
page reviewed 08/17/21