The Maternal Depression Network is a collaboration of counseling providers and parenting support groups working to connect families to mental health resources and normalize postpartum depression. Communities thrive when families are living happy, healthy lives, and that often starts at home.
Maternal depression lasts longer than "baby blues." If your symptoms have lasted longer than 2-3 weeks, you should be screened for Maternal Depression (Perinatal Mood and Anxiety Disorders).
You are Not Alone.

Maternal depression effects 20% of parents in Summit County, making it the most common complication of child birth.

With Help, you will be well.  
Protect Yourself.

Knowing the risks and symptoms can help protect you and are a vital part to the healing process.
Risk Factors of Maternal Depression
Age (younger and older)
Birth complications
Personal or family history of depression
Living in urban areas
Low income
Isolation /Lack of social support (COVID-19 increased)
Stress
Education Level
Marital Status
Interpersonal violence
Symptoms of Maternal Depression
Mood Swings
Anxiety
Feelings of Hopelessness
Fatigue and loss of energy
Restlessness
Difficulty concentrating
Thoughts of hurting yourself or your children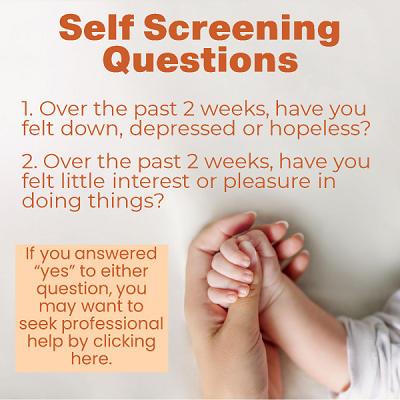 Call 330-926-5611 or email mdn@schd.org for more information.