Questions?
To REPORT A BUSINESS OR OPERATION that is violating the stay-at-home order, CLICK HERE.
If you have questions, call the COVID-19 Call Line (330) 926-5795     
For media inquiries, please call (330) 812-3700 
Follow us on Facebook for live video briefings every Tuesday and Thursday at 1:15pm
Question about "essential" businesses and services? Read the FAQ
Summit County is registering potential MEDICAL VOLUNTEERS for the COVID-19 response.  If you are interested, please register for the Medical Reserve Corps (MRC): https://www.ohioresponds.odh.ohio.gov  Please send any questions to summitcitizenscorps@schd.org  
Think you may be sick?
Use the CDC's Self Checker to determine if you may have COVID-19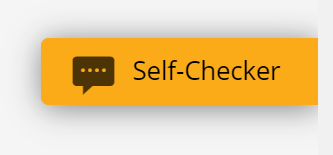 Location of confirmed COVID-19 cases in Summit County by Zip Code
April 3, 2020
Data Source: Ohio Disease Reporting System (ODRS)
Notes: Location of cases is based on laboratory-confirmed cases of COVID-19 only, and does not include cases that are convalescing at home and asymptomatic infections.
Frequently Asked Questions
Q: Is coronavirus disease 2019 (COVID-19) in Summit County?
A: Yes. The current number of cases in each county is updated daily at 2pm at coronavirus.ohio.gov. More cases of COVID-19 are likely to be identified in the coming days, including more instances of community spread. We expect that widespread transmission of COVID-19 in Ohio and Summit County may occur. At this time, there is no vaccine to protect against COVID-19 and no medications approved to treat it. Nonpharmaceutical interventions will be the most important response strategy to try to delay the spread of the virus and reduce the impact of disease.
Q: What is coronavirus disease 2019 (COVID-19)?
A: COVID-19, or coronavirus disease 2019, is respiratory disease caused by one of the seven coronaviruses known to infect humans. It was first identified in humans in Wuhan, Hubei Province, China, in December 2019. The virus that causes COVID-19 is called SARS-CoV-2.
Q: Should I get tested for COVID-19?
A: Call a healthcare professional if you develop a fever and/or symptoms of respiratory illness -- such as cough or shortness of breath -- within 14 days of travel from an affected area or within 14 days of close contact with a COVID-19 patient. Older people, people with underlying medical conditions, and people with compromised immune symptoms should contact a healthcare provider early. If you experience severe symptoms (e.g., persistent pain or pressure in the chest, new confusion or inability to arouse, or bluish lips of face), contact a healthcare provider or emergency department and seek care immediately.
Q: Who is at risk?
A: People who recently traveled to affected geographic areas, people in close contact with people who have COVID-19, people who care for patients with COVID-19, and people in areas that have experienced community spread, including communities in Ohio, are at elevated risk.
Q: What are the symptoms?
A: Symptoms, which generally appear two to 14 days after exposure, include fever, cough, and difficulty breathing. Most people who become sick do not require hospitalization, but older adults, people with chronic health conditions, and people with compromised immune systems are more likely to get very sick and require more advanced care.
Q: How does it spread?
A: COVID-19 is believed to spread mainly from person-to-person -- between people who are in close contact (within about 6 feet) with one another and through respiratory droplets produced when an infected person coughs or sneezes.
It is believed that people are most contagious when they are most symptomatic/sickest. Some spread might be possible before people show symptoms, but this is not thought to be the main way the virus spreads.
It also may be possible that a person can get COVID-19 by touching a surface or object that has the virus on it and then touching their own mouth, nose, or eyes, but this is not thought to be the main way the virus spreads.
 
Q: What can I do to prevent it?
A: There are no vaccines to prevent COVID-19. Implement the personal prevention protection methods used to prevent flu and other infectious diseases. (See graphic below).
Clean high-touch areas – counters, tables, doorknobs, light switches, bathroom fixtures, toilets, phones, keyboards, tablets, nightstands – every day using household cleaning spray or wipes according to label directions.
Q: Can I make my own cleaning solution?
A: Yes. In addition to store-bought disinfectant products, you can make your own cleaning solution at home by combining water and bleach in a 10:1 ratio. For example, combining 1 cup of bleach with 10 cups of water will produce an effective disinfectant cleaner. 
Q: Why is Ohio doing things like closing schools, restaurants and bars, suspending visits in nursing homes, banning large gatherings, asking businesses to have employees work from home, and asking people to limit contact with others?
A: Preventing the spread of coronavirus disease 2019 and preventing deaths means preventing exposure to as many people as possible. While most people who contract COVID-19 will recover, they can pass the disease on to two or three other people, meaning the infection will eventually reach people unable to fight it. If everyone takes precautions, we can prevent this from happening as much as possible.
Q: Is it safe to travel internationally?
A: The federal government is advising against travel to certain countries due to COVID-19. For the latest updates, visit the U.S. Department of State and the Centers for Disease Control and Prevention travel advisory pages.
Q: What should I do if I had contact with someone diagnosed with COVID-19?
A: Detailed information for people who have had close contact with a person confirmed to have, or being evaluated for, COVID-19 are available from the Centers for Disease Control and Prevention here.
Q: Will warm weather stop the outbreak of COVID-19?
A: It is not yet known whether weather and temperature impact the spread of COVID-19. Some other viruses, like the common cold and flu, spread more during cold weather months, but that does not mean it is impossible to become sick with these viruses during other months. At this time, it is not known whether the spread of COVID-19 will decrease when weather becomes warmer.
More Information
Up-to-date information from the Ohio Department of Health: Coronavirus.ohio.gov
Follow us on Facebook
Information for Health Care Providers
Information in Other Languages