*** NEW ***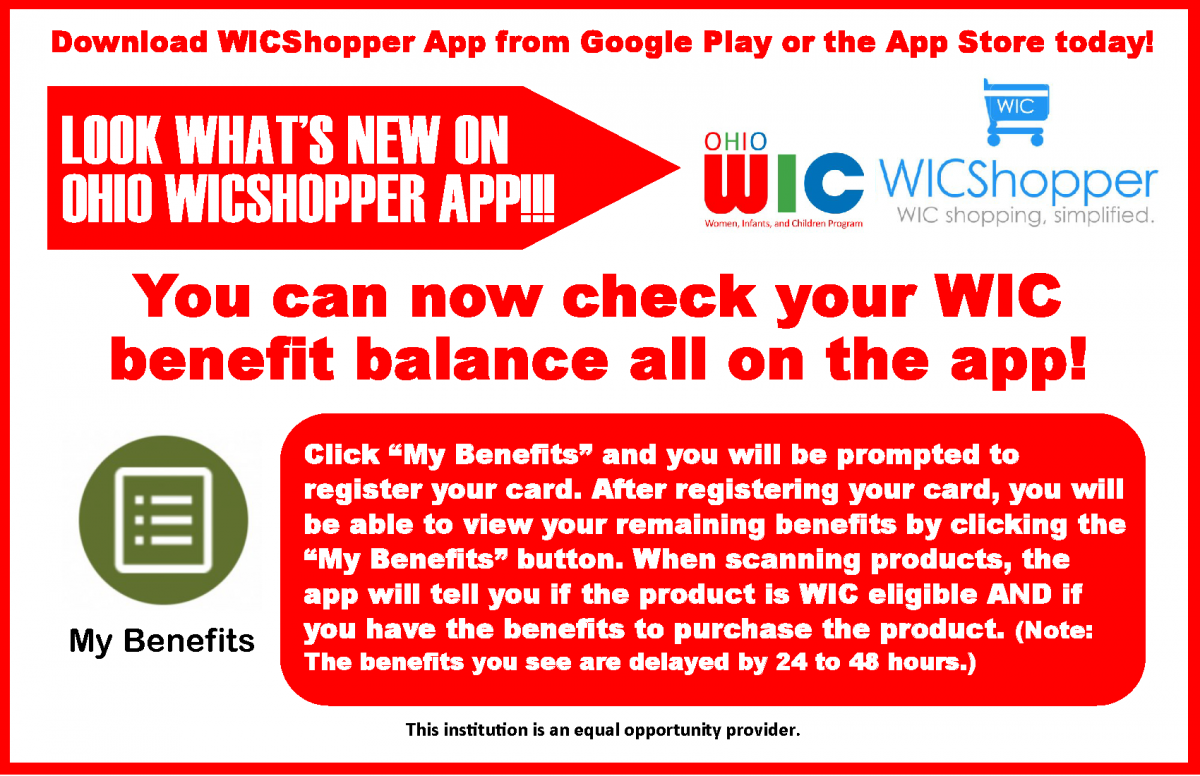 The WICShopper app makes WIC easy to use. Just follow these easy steps:
Install WICShopper. Search for "WICShopper" in your app store or click below. 


Select Ohio as your WIC Agency.
Scan products using the app to verify WIC allowed foods as you shop.
View your Authorized Foods List, recipes, nutrition education, and more right from the app!
Learn more on Facebook, Twitter, or by visiting www.EBTShopper.com