What is a Recovery Friendly Workplace?
Recovery Friendly Workplaces (RFW's) support their communities by recognizing recovery from substance use disorder as a strength and by being willing to work intentionally with people in recovery. RFW's encourage a healthy and safe environment where employers, employees, and communities can collaborate to create positive change and eliminate barriers for those impacted by addiction.
RFWSC is an initiative dedicated to improving employee & worksite health in Summit County and beyond. RFWSC assists its members by providing tools to make their recovery-friendly programs succeed, improve employee health & productivity, and reduce the high costs of substance misuse in the workplace. Becoming a member is free and provides tools to successfully deliver results-oriented worksite wellness programming. Benefits include:
Recovery Friendly Advisor 
In order to strengthen workplace culture, Recovery Friendly Advisors (RFA's) will support interested companies in finding evidence-based practices to meet their individualized needs. RFA's will help you develop and sustain the RFW Initiative in your workplace. They are your Recovery Friendly Workplace partners; there are no charges for their services.
Education and Tools
Access educational materials and tools that will help you start and maintain your recovery friendly policies and practices. One such tool is a Naloxbox that can be provided to your agency at no cost.
Networking
Gain access to RFWSC membership directory as well as networking and events that connect you with job seekers and agencies that support them.
Designee Recognition and Branding
Members are publicly recognized for their commitment to health and wellness for their employees. Official RFWSC designees will receive RFWSC logo & decal and be featured on RFWSC website, social media, and job boards.
How to Register
Membership is free. To register, employers must submit a letter of interest. To receive official RFWSC designation, employers must complete a few additional steps such as attending an orientation and posting recovery-based resources for employees.  On an annual basis, trainings must be offered to employees.
Registration Form
Instructions: Please complete the following form. Once completed, scheduling for orientation will be confirmed by e-mail. Should you have questions completing either, please call 330-926-5632 or email mwaala@schd.org. 
Click here to register or scan the QR code below.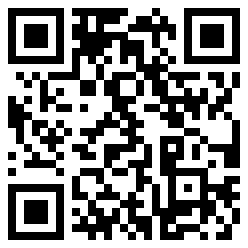 THE GUIDANCE & INSIGHTS PROVIDED BY OUR RECOVERY FRIENDLY WORKPLACE ADVOCATE(S) ARE FOR INFORMATIONAL PURPOSES ONLY AND SHOULD NOT BE USED AS A SUBSTITUTE FOR CONSULTATION WITH A LEGAL OR MEDICAL PROFESSIONAL, OR OTHER COMPETENT ADVISER. WE ENCOURAGE OUR DESIGNEES TO CONSULT WITH AN OHIO LICENSED ATTORNEY FOR THE PURPOSE OF RESOLVING ANY WORKPLACE SPECIFIC LEGAL ISSUES THAT MAY ARISE AS A RESULT OF SUBSTANCE MISUSE.