Recommendations
Summit County Public Health strives to ensure that children are protected from diseases which can cause serious illness, permanent damage or death.  The CDC recommends vaccinating children against most vaccine-preventable diseases by the time they are two years old because these diseases are more common and more deadly among infants and young children. Vaccination protects not only the child receiving the vaccine, but also those in the child's community. The schedule below shows what vaccines your child should get and when they should get them. 
Recommended Immunizations for Children from Birth Through 6 Years Old
Click image below for pdf of document.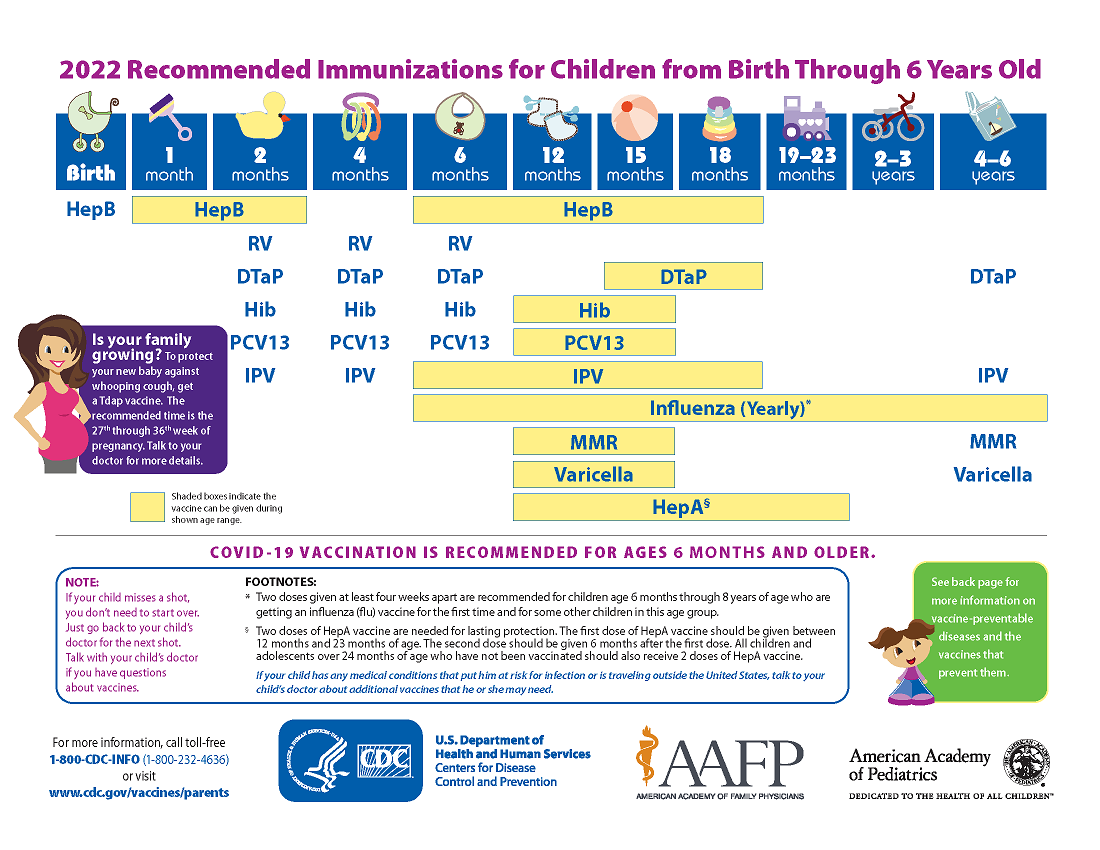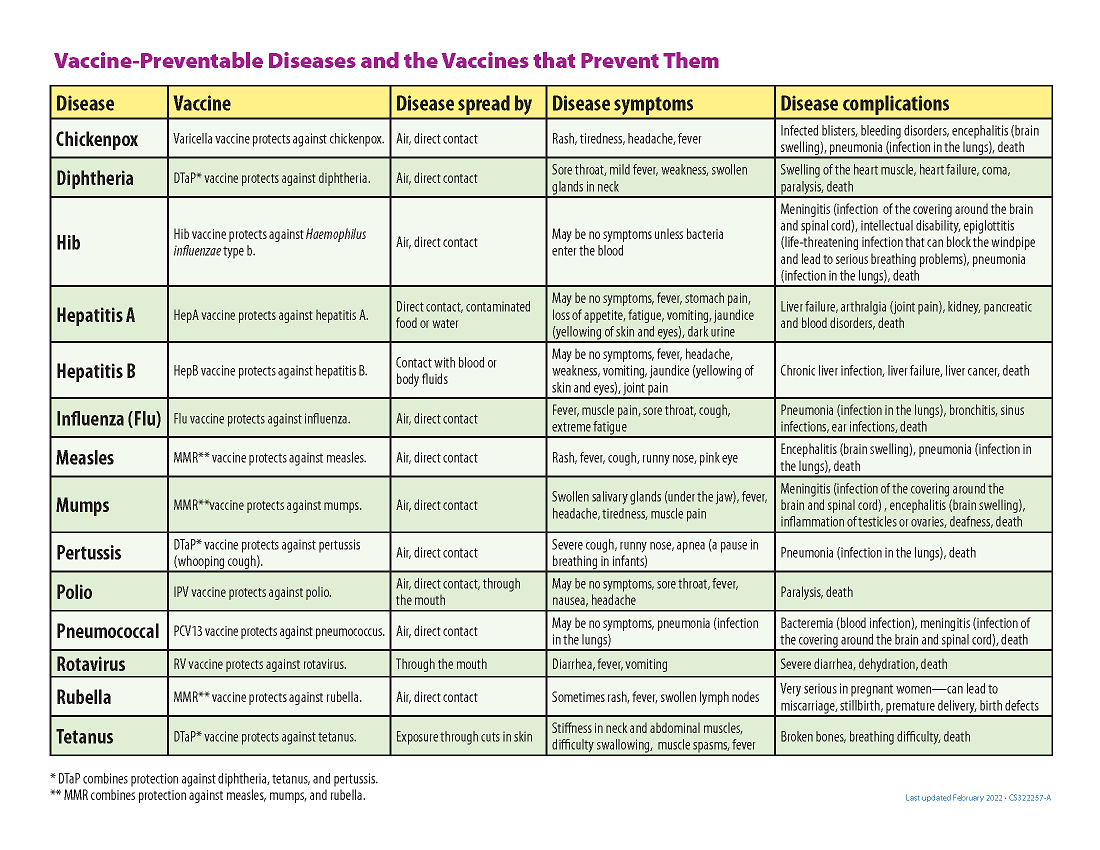 If your child misses a shot, you don't need to start over. Just bring your child back to the SCPH Clinic or to their doctor for the next shot. Talk with a public health nurse or your child's doctor if you have any questions about vaccines.
Vaccines for Children Program (VFC)
SCPH participates in the Vaccine for Children Program (VFC), which enables SCPH to charge only an administration fee of $21 per VFC shot. Children through 18 years of age who are Medicaid-eligible or uninsured/under-insured or American Indian or Alaska Native are eligible to receive VFC vaccine.
Resources:
The resources below contain more information about vaccines and the diseases they protect against.
2018 EVERY CHILD BY TWO STATE OF THE imm-union ADDRESS
Pregnant? Vaccine Information for Pregnant Women
Tips for Less Stressful Shot Visits