PLAY should be accessible for all abilities and that is why inclusive playgrounds are so important.

KERR PARK
A KABOOM! playground is coming to KERR PARK
The City of Akron, the Akron Parks Collaborative, United Way of Summit County, Summit County Public Health, Summit County Think Tank, GAR Foundation, and KABOOM! are partnering to create a new kid-designed, community-built playspace so kids in West Akron have a place to jump, slide and PLAY.
Kerr Park is a 2.4-acre city park located just south of Copley Road. The new playground at Kerr Park will be built by dedicated community members. The Build Week will take place from Wed., Sept. 29-Sat., Oct. 2.
Sign Up to Volunteer during BUILD WEEK
The playground project is a first step to redeveloping Kerr Park. Kerr Park has also won the Akron Park Challenge and will receive additional investment to improve amenities. Community feedback will be central to the playground design and prioritized park improvements.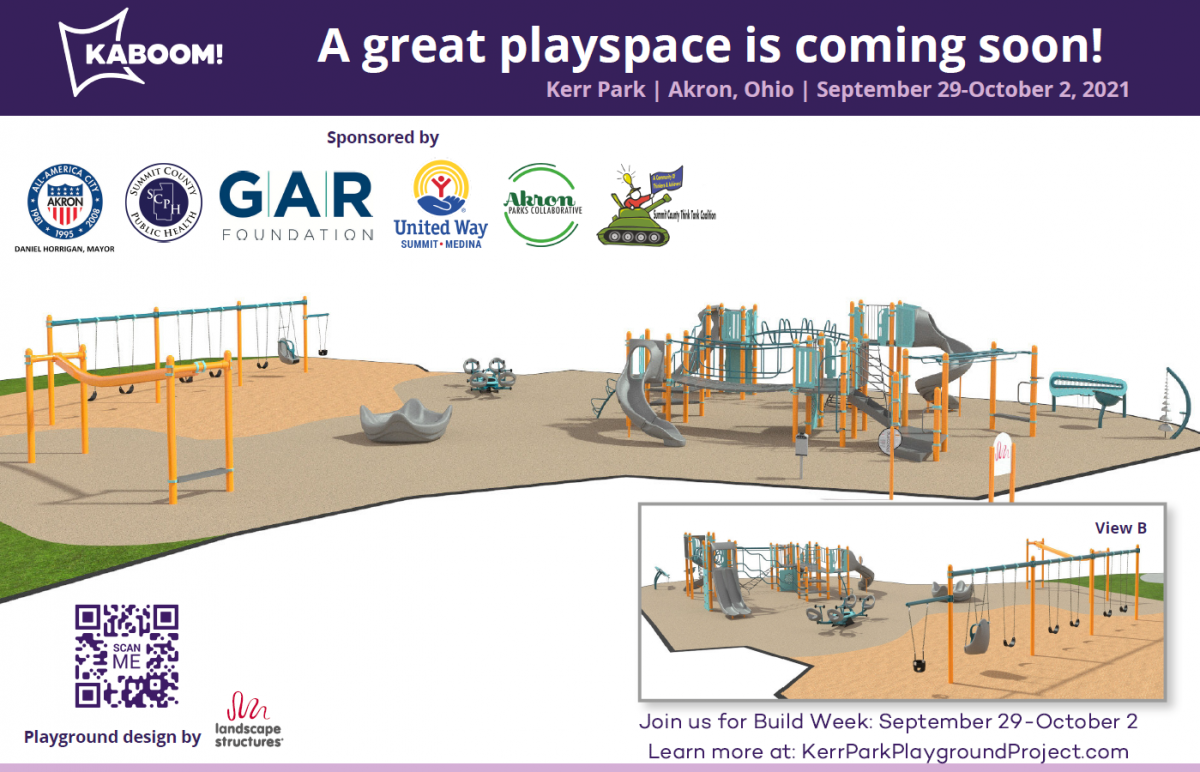 JEWETT PARK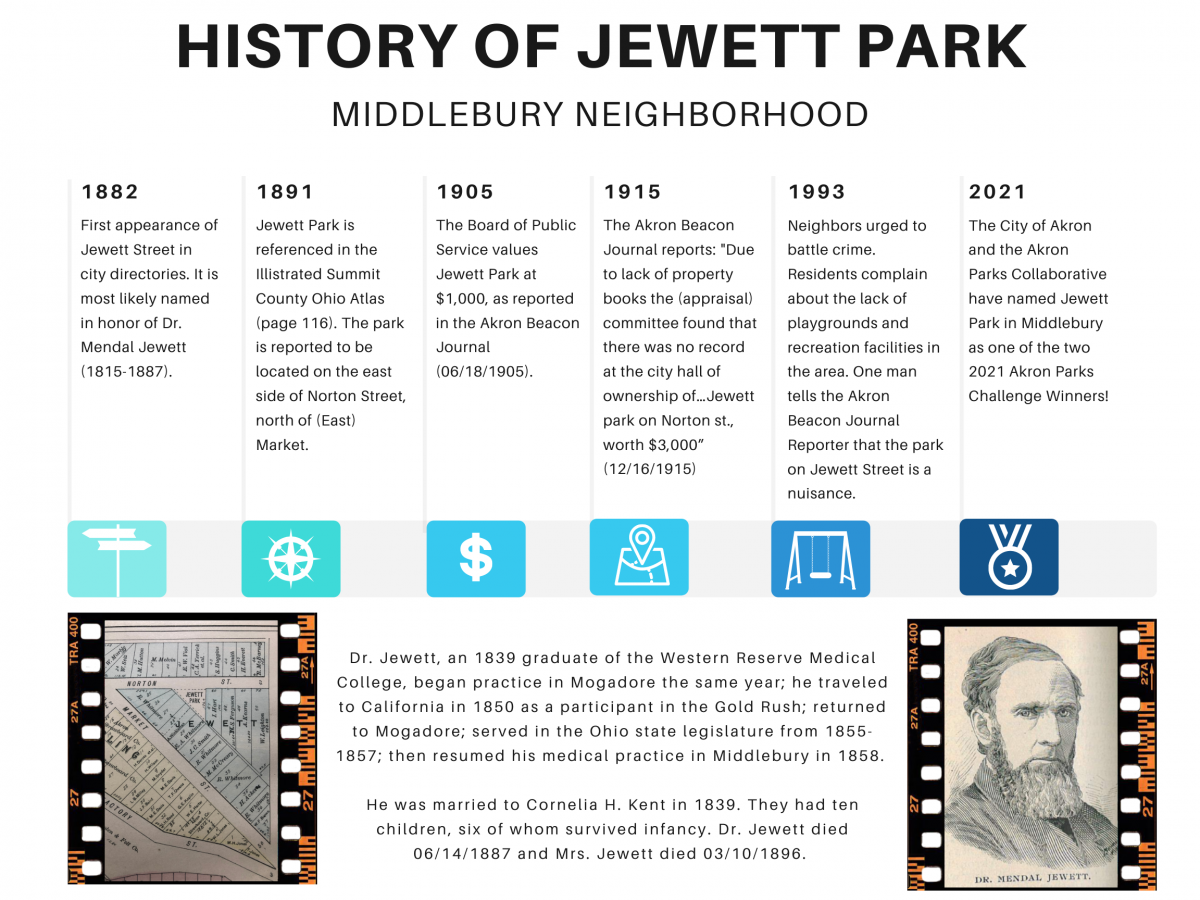 Community partners involved the revitalization of Jewett Park include L.I.N.K.S. Community and Family Services, Akron Parks Collaborative, City of Akron, Summit County Public Health and Habitat for Humanity.