Cloth face coverings are recommended by the Centers for Disease Control and Prevention to slow the spread of COVID-19.  However it is important to remember, wearing a cloth face covering is not intended to protect the wearer, but it may prevent the spread of virus from the wearer to others.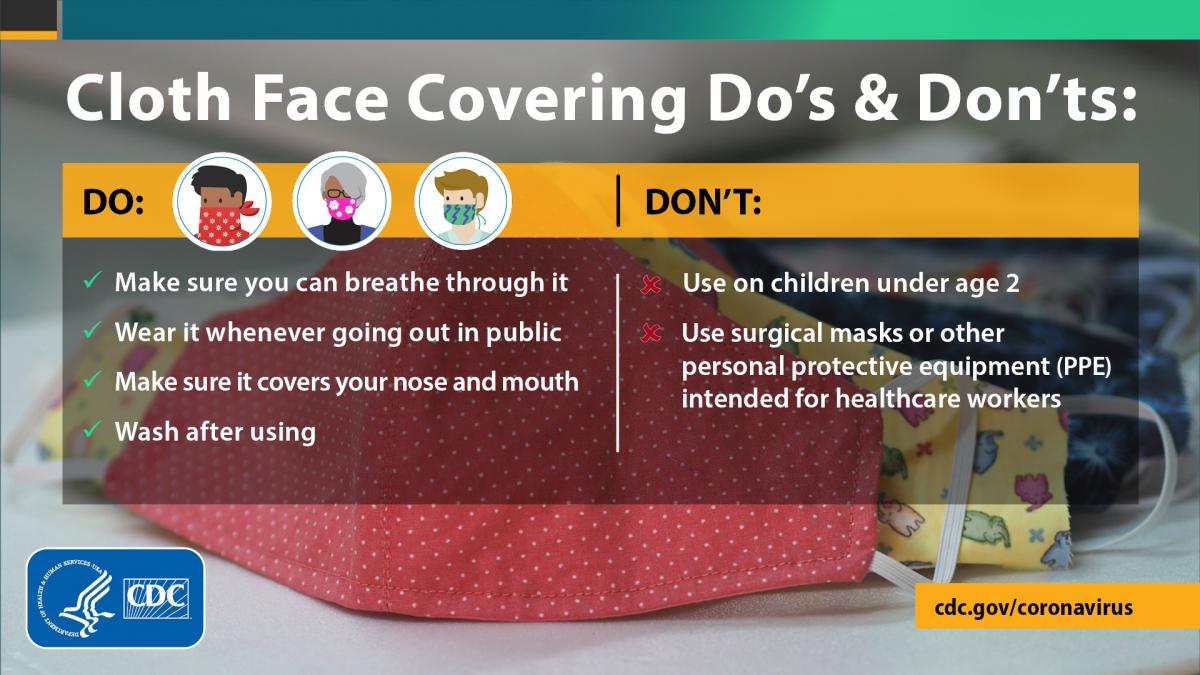 To properly wear a cloth face mask you should:
Wash your hands with soap and water of use alcohol hand sanitizer before you put on your face covering.
Make sure the face cover is over your nose and mouth.
Do not touch the mask once it is placed on your face without first washing your hands
You should routinely wash your cloth face covering.  If you reuse without washing make sure to fold it with the contaminated side out for storage.  And wash your hands immediately after touching the face covering.
To clean: wash the face covering in warm water with laundry detergent and put in the dryer to dry.
Store the cloth face covering when not in use in a paper or plastic bag to keep it clean.
Remember do not put cloth face coverings on children under 2 years of age or those individuals who are not able to remove the mask on their own.
 Tips on How to Wear a Cloth Face Covering