---
Ohio Part C Early Intervention Service Coordination
Early intervention (EI) provides family-centered services for infants and toddlers from birth to age three with a medical diagnosis or developmental delay/disability.  EI is grounded in the philosophy that young children learn best from familiar people and familiar settings. That's why local EI teams work with families in their homes and other places the family spends time to develop a coordinated plan of care.
Together, parents and their intervention team will:
Discuss family interests, priorities, needs and questions
Set goals based on how the child's progress fits with what is important to the family
Create a plan to support and enhance daily child and family routines
Focus on enhancing child participation in existing and desired family, community, and early childhood experiences
TO MAKE A REFERRAL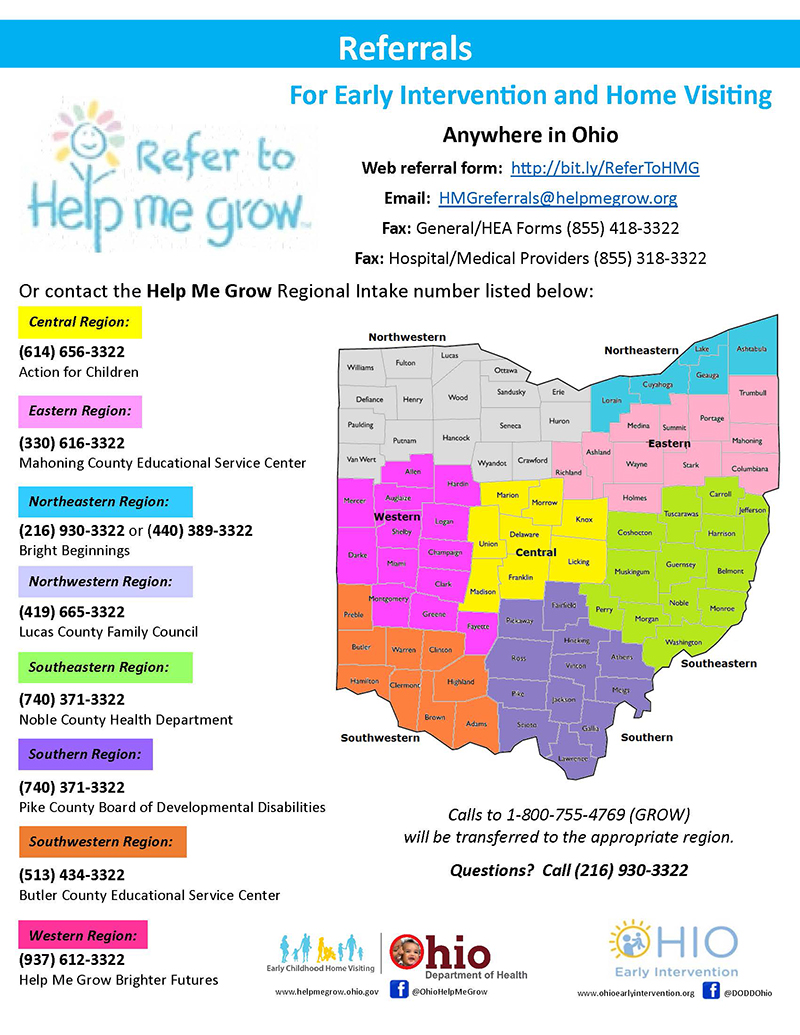 To make a referral, call the Statewide Central Coordination Site at 1-800-755-4769 or go to: https://ohioearlyintervention.org/referral. 
For more information about Summit County EI Teams, call 330-543-8315.