Contact Tracing -the process of identifying a person or persons who may have come in contact with an infected person.
While the phrase "Contact Tracing" may be new to you, this has been a valuable public health tool for decades. SCPH has used this tool to investigate and reduce the spread of infectious illnesses such as tuberculosis, STDs, and even Ebola!
Because COVID-19 is a worldwide concern, many more people are now aware contact tracing!
Why
Medical treatment – many infectious illnesses have medical treatments. If a contact is identified quickly, they can get treatment right away!
Reduce spread – a contact can take steps to make sure they don't give an illness to someone else.
How
When person A is tested for an infectious illness and is found to have it (a positive test result) the people they may have exposed need to know. Person A will be asked for the names and contact information of anyone they may have exposed.
People who may have been exposed will be contacted and given instructions on the next steps they need to take to stay healthy and not expose anyone else. (They will not be given the name of the person who may have exposed them.)
Here are some great links to learn more about the importance of contact tracing when it comes to COVID-19.
Contact Tracing - CDC's Role & Approach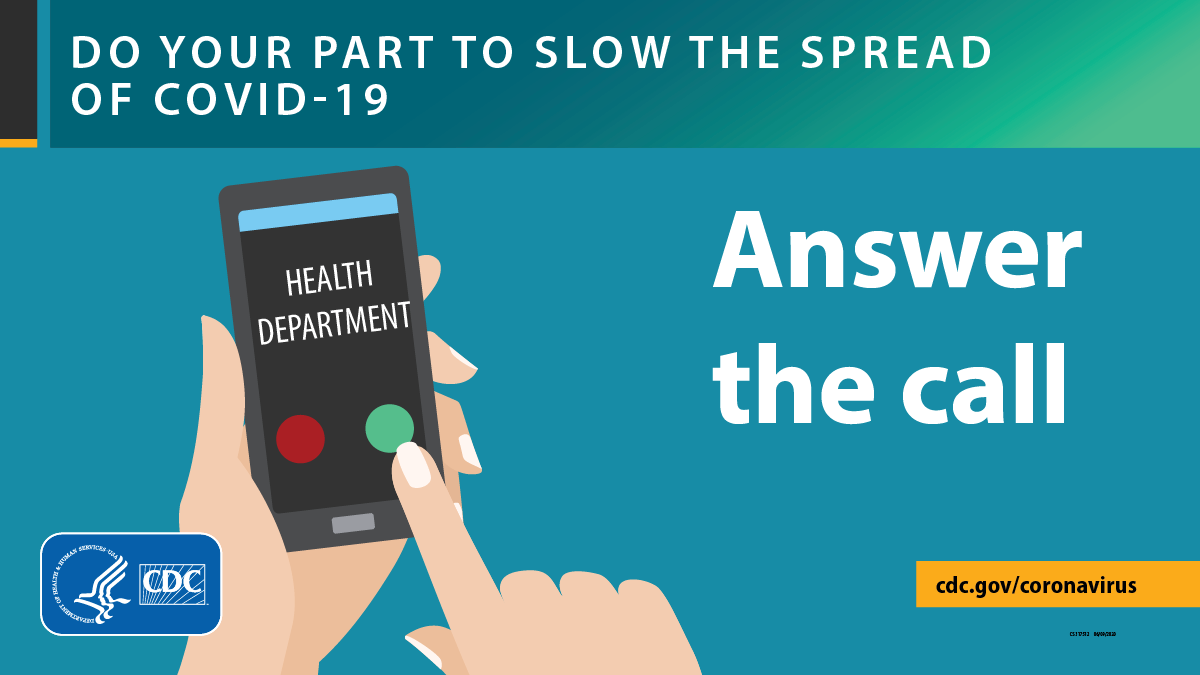 page reviewed - 03/12/21